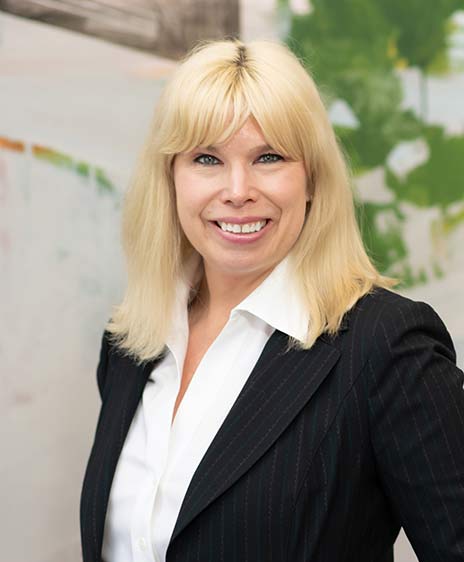 Abby is proud to call the Pacific Northwest her home. Abby has practiced since 2001 in diverse areas of the law and has focused her attention on defending insureds and insurance carriers for the last ten years. Most of Abby's experience has come from private litigation firms, although she also worked at one of the country's largest insurance companies as in-house staff counsel. Abby has experience with construction defect, personal injury, trademark, and business law, although she handles a variety of different cases in the civil defense arena.
Abby grew up in Eastern Washington where her grandfather was a farmer and her grandmother an enthusiastic traveler. After graduating as valedictorian of her high school class, Abby attended the University of Washington in Seattle for her undergraduate studies and majored in art history, which has remained an important interest in her life. Abby graduated from Willamette University College of Law in 2001 and moved to Portland where she has generally resided since. Abby is admitted to practice in Oregon and Washington State Courts, as well as the U.S. District Court of Oregon and the Ninth Circuit Court of Appeals.
Outside the office, Abby enjoys most things involving art, plants, and animals. She is particularly fond of Rat Terriers and boasts having the best one ever born, Adolfo. Abby loves living in Portland and is grateful for the green trees, rain, and inspired people she gets to know through work.
Practice Areas
Insurance and General Casualty Defense
First Party Insurance Defense and Coverage
Construction Litigation