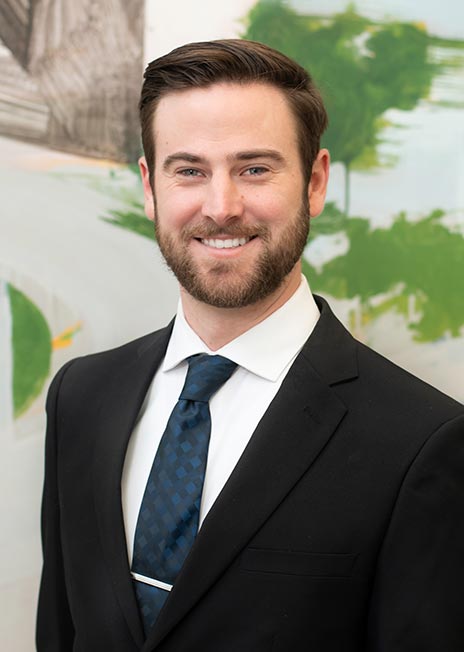 Keightley is a recent law school graduate and a newly admitted attorney to the Oregon State Bar. He's currently focusing on diminished value and personal injury cases. Prior to joining Glascock Street Waxler, he worked as a Clerk in the Lewis and Clark Criminal Justice Reform Clinic where he learned about the Oregon Parole System. He also served as a Legal Extern for the Department of Environmental Quality Office of Compliance and Enforcement and the City of Portland Hearings Office where he learned many local administrative laws, rules, and codes regarding a variety of legal fields. Although he is a new attorney, his prior experience and education have helped him jump right into the field and his goal is to serve in the best interest of his clients.
Keightley is originally from Pensacola, Florida and resided there until moving to the Pacific Northwest. While living in Florida, he earned his Bachelor's Degree in Criminal Justice at the University of West Florida and graduated in 2014. In 2016, Keightley moved to the Pacific Northwest and decided to call Oregon home. He earned his law degree from Lewis and Clark Law School in 2019. While earning his degree, he was awarded the Deans Scholarship Award and received honors in legal research and writing.
Having grown up in a poor community in Northwest Florida, Keightley has a strong interest in access to justice, criminal justice, and juvenile justice. He has published an article in the Lewis and Clark Law Review comparing juvenile justice systems in the United States and advocating for a rehabilitative approach to juvenile justice. Since starting at Glascock Street Waxler, Keightley has developed a strong interest in civil defense and is looking forward to expanding his practice to a variety of areas.
When Keightley isn't working, you will find him taking advantage of all of the outdoor activities that the Pacific Northwest has to offer. He enjoys surfing, sailing, kayaking, scuba diving, hiking, and camping with his fiancée, Ana, and dog, Charlie.
Practice Areas
Insurance and General Casualty Defense
First Party Insurance Defense and Coverage