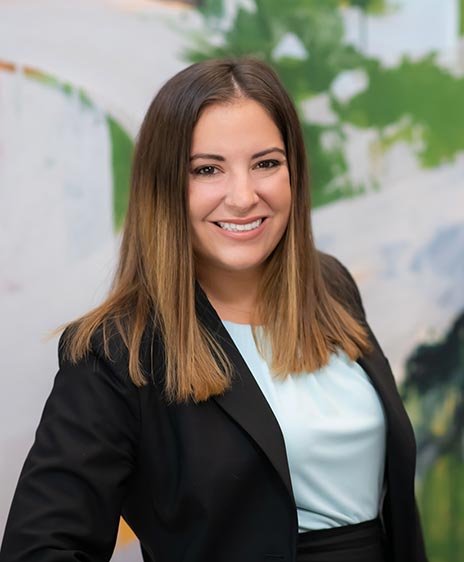 Laura Polster is a litigation attorney with a diverse legal background that includes handling complex and high-stake litigation across a wide range of industries including healthcare, real estate, and insurance, and representing plaintiffs in premise liability, motor vehicle, and insurance disputes. Prior to joining Glascock Street Waxler, Laura practiced at one of Portland's largest law firms where she briefed and argued successful motions, and negotiated favorable settlements for her clients. She also served as a law clerk for judges in both federal and state courts, gaining valuable insight as to how judges approach different issues. As a native Philadelphian, Laura believes in being a compassionate yet strong advocate for her clients.
Laura is also actively involved in the Portland legal community. Her favorite professional activity is serving as a mock trial coach for Lincoln High School students, and leading them to state with her wonderful co-coaches three years in a row. She is also a member of the Multnomah Bar Association Young Lawyers Section programming committee, Jewish Federation IMPACT committee and is an elected delegate for the Multnomah County House of Oregon State Bar Delegates.
Laura is admitted to the bar in Oregon, Pennsylvania and New Jersey. She graduated from Rutgers Law School and studied English and Communications at Penn State University.
Outside of the office, you can find Laura hiking, camping, and exploring Portland's food scene with her husband, Chris and her yellow lab, Penny.
Practice Areas
Insurance and General Casualty Defense
First Party Insurance Defense and Coverage
Commercial Litigation